Summer Camp for Female Goaltenders
June 26 to June 30, 2017

Introduction
We are happy to announce that we will be holding a summer goalie camp for female goalies from June 26th – June 30th 2017 at CEGEP St. Laurent in Ville St. Laurent, Quebec.
The demand of a goaltender both physically and mentally is extremely high, yet goaltenders are often forgotten at practice during the season. Our summer program will not only allow goalies to develop speed, power and agility in the crease but also help them improve their mental skills, their ability to focus in stressful situations as well as understand the importance of positioning rebound control.
Our skilled staff of female instructors is dedicated to help every goalie participating in the GoalieTutors.com Summer Camp to develop their skills both on and off the ice. Our program targets goaltenders of all ages and skill levels and uses an individualized approach to provide instruction and feedback necessary for each goalie to reach their potential.
---
Mission
To provide the most complete training fundamentals for goalies of all ages and skill levels.
Vision
Our approach is to develop athletic abilities that will enhance balance, coordination, movement and reaction skills in order to improve crease control, which we believe to be the fundamental foundation to the goalie position.
Camp Highlights
15 Hours of on ice Goalie Specific Drills and Instruction
5 Hours of off ice Goalie Specific Training and Instruction
3:1 Ratio of Instructors to goalies
Video sessions highlighting positional play and movement
Classroom sessions that focus on sports nutrition, goal setting, positive self-talk as well as drills to improve focus and concentration and getting to the next level.
Road to success discussions from Olympic, National, and Provincial level female goaltenders
GoalieTutors.com Jersey
Option to receive a detailed 'Report Card' following the camp week
Our Team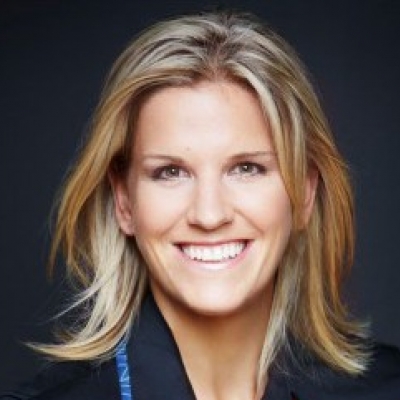 Kim St-Pierre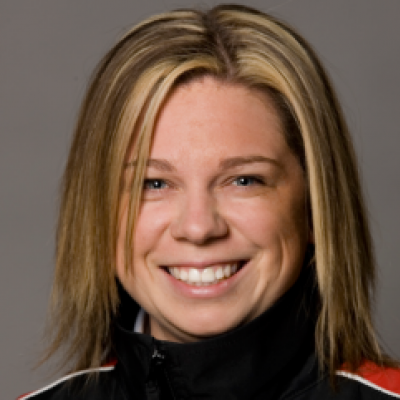 Amey Doyle
GoalieTutors.com Hockey Camp is owned and operated by 3-time Olympic Gold Medalist Kim St-Pierre and current McGill goalie coach Amey Doyle. They are joined by an elite staff of female goalie instructors that have excelled at high levels on the ice including the CIS, NCAA and CWHL.  The staff not only understand how to help each goalie improve on and off the ice and also serve as great role models for each camp participant.  Our staff is dedicated to promoting a positive, hard working and committed approach to goaltender development.
An integral part of goaltender develop are the shots they receive.  It is for this reason that we hand pick our shooters to meet the needs of every goalie on the ice.  Our shooters are responsible and understand how to challenge each goalie in the net and play an integral part in their development over the week.